I first met Tom in 2013 when he visited us in Plymouth and delivered a very informative presentation and Enigma demonstration to the South West Branch of the British Computer Society. He kindly visited again as a guest at one of our university project open days, spending time talking to the project students and giving feedback on their work. More recently, I took a group of computing and mathematics degree students to Bletchley Park, and Tom ran a very informative session on code breaking, followed by a very interesting tour of the Park. In all of these activities Tom clearly showed himself to be an enthusiastic and informed educator, and he was able to present information to the audiences in an interesting and accessible way.

Steven Furnell, Visiting Professor of Cyber Security from University of Plymouth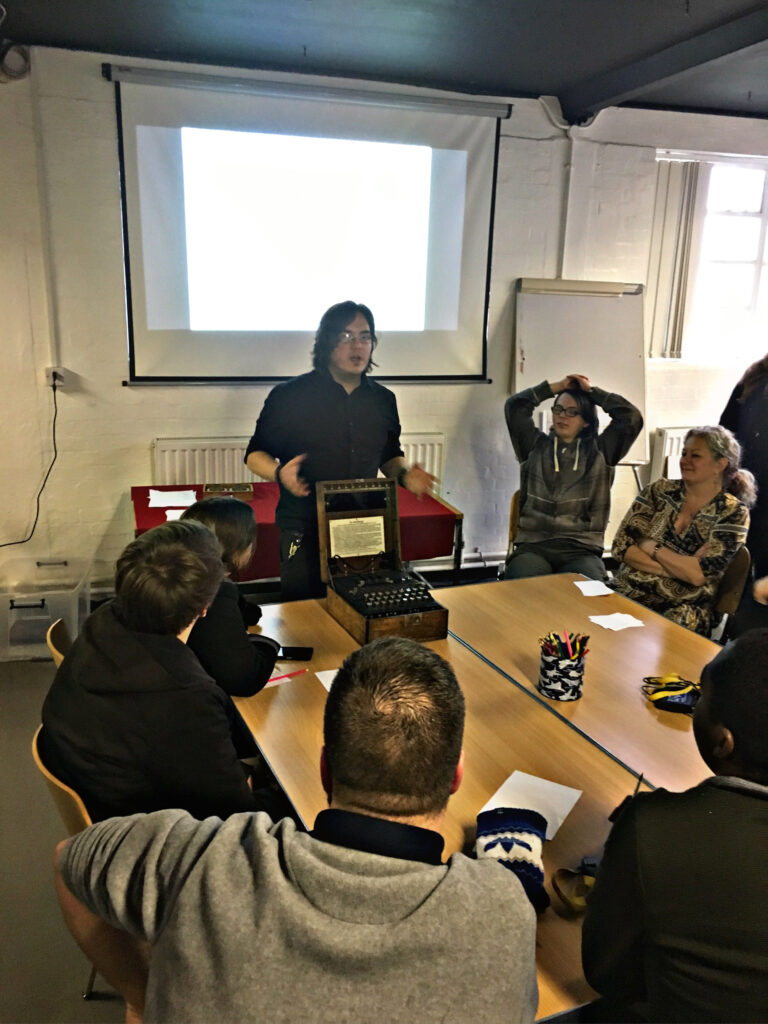 Note: The sessions mentioned all took place as part of my role at Bletchley Park. As a freelancer I do not have access to an Enigma machine (though I can still talk about it).