A team of three freelancers (Catherine, Steve and me) completed a research project commissioned by The National Archives (TNA) and the National Heritage Science Forum (NHSF) into the links between the interdisciplinary field of heritage science and science teaching at primary level in all four countries of the UK.
The project arose from an earlier event which highlighted the potential for heritage science themes to help build bridges between arts and science teaching in schools whilst spreading awareness of an aspect of museum and gallery work that is often hidden behind the scenes.
There were two outputs to the project:
1. Report: Aligning Heritage Science to the Science Curricula:
35 pages introducing the project and its methodology and reviewing the available literature as well as a summary of our findings after undertaking a detailed interrogation of the four countries' primary science curricula and interviewing a number of heritage scientists. It also draws conclusions from these on three themes: how heritage science might be used to support primary science curricula; which stages and age groups would be best targeted, and; how heritage science might be used to engage children with science more generally.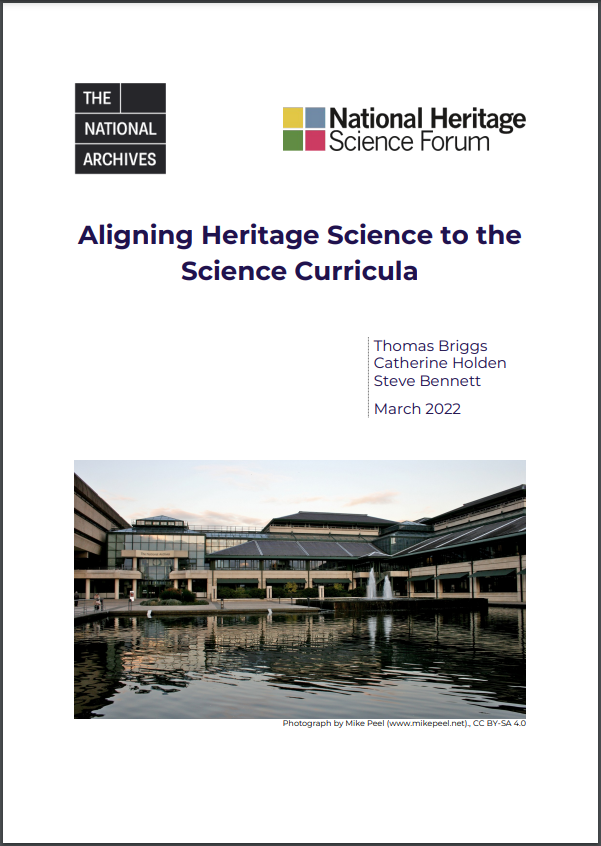 2. Matrix: Aligning Heritage Science Processes to UK Science Curricula:
A large matrix providing an overview of heritage science methods and themes and where they intersect with different aspects of the four primary science curricula.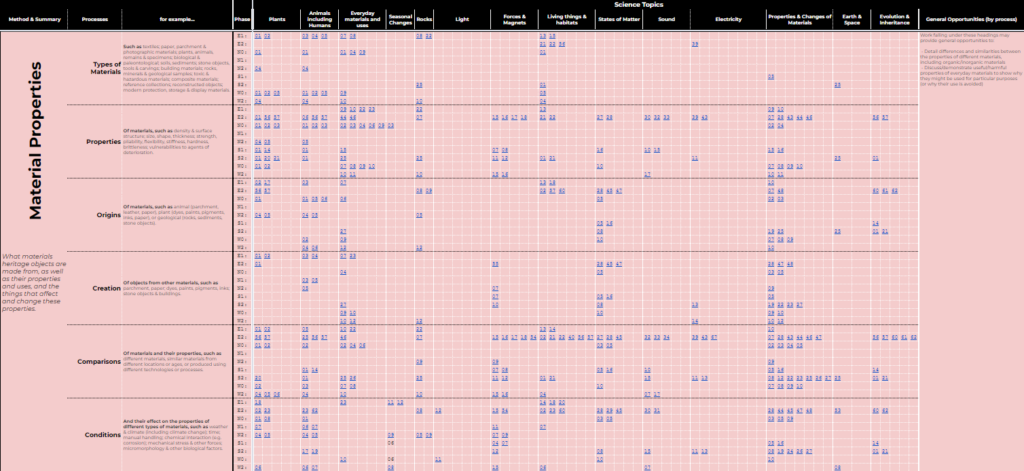 These outputs along with an introduction from the NHSF can be accessed freely on their website, here:
https://www.heritagescienceforum.org.uk/what-we-do/aligning-heritage-science-to-uk-primary-science-curricula